BLENDS
FIND YOUR PERFECT COFFE BLEND
Customers can choose from nine different carefully crafted Pavin Caffè blends and one additional Biologico blend from supervised organic farming. All Pavin blends are made from prestigious and selected coffee beans and offer a variety of elegance, acidity, body, creaminess,  sweetness, caffeine … A perfect list of coffee selection for your perfect coffee.
Pavin Caffè blends are produced through a carefully controlled roasting method, where a a skilled operator, with the support of technological instruments, personally supervises every phase of the roasting process. Pavin Caffè combines tradition with technology, ensuring a double control, one made by modern software and one by the roaster master who, thanks to his experience, constantly checks the entire roasting process.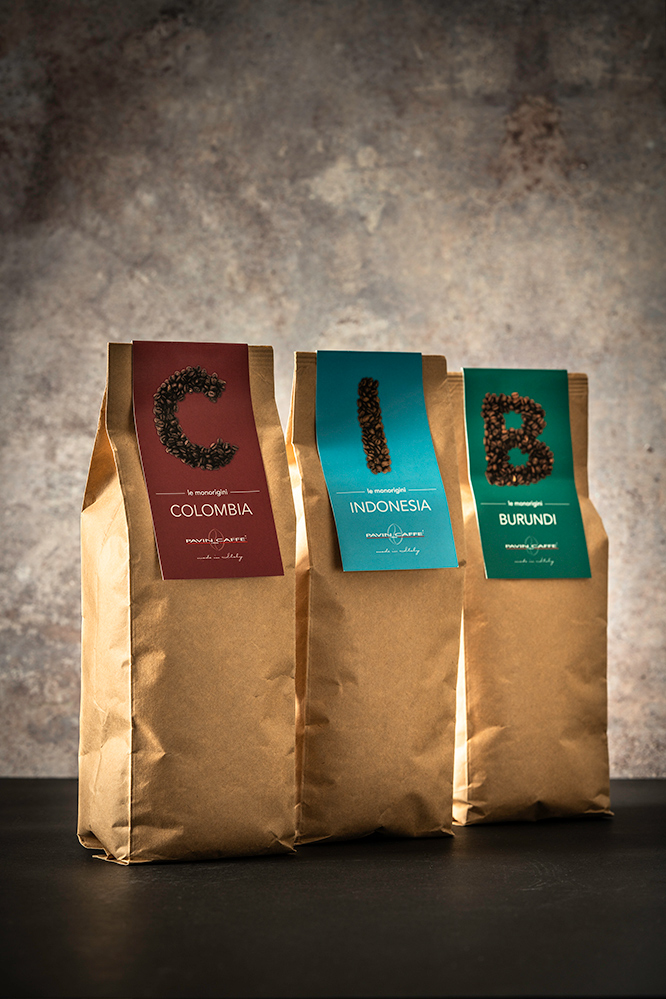 SINGLE ORIGINS
EXOTIC, BOLDER & MORE ROBUST
Pavin Caffè offers single origins coffee beans, which tend to have an exotic taste, are bolder and more robust, while our coffee blends balances it out with different beans that complement each other. Single-origins can offer unique characteristics and specific tastes when compared to blended coffees from multiple origins. Single origin coffee are raved for their purity and high quality, and it tells a story about its origin.
Selection of single origin coffee:
BRAZIL
CUBA
PERU
INDIA
NEPAL
MALANGSARI
COLOMBIA
ETHIOPIA
KENYA
TANZANIA