CONTACT
Headquarters:

ELMONT BLED d.d.
Spodnje Gorje 3a
4247 Zgornje Gorje
Slovenia
Representative office in Serbia:
ELMONT BLED Beograd d.o.o.
Zahumska 36
11000 Belgrade
Serbia
BANK DETAILS
Gorenjska banka d.d.
IBAN SI56 0700 0000 0038 114
SWIFT BIC: GORESI2X
Unicredit banka Slovenija d.d.
IBAN SI56 2900 0000 3100 462
SWIFT : BACX SI 22
Company details:
TAX number: 90201329
VAT number: SI90201329
Registration number: 5072212
Court register: 1/00282/00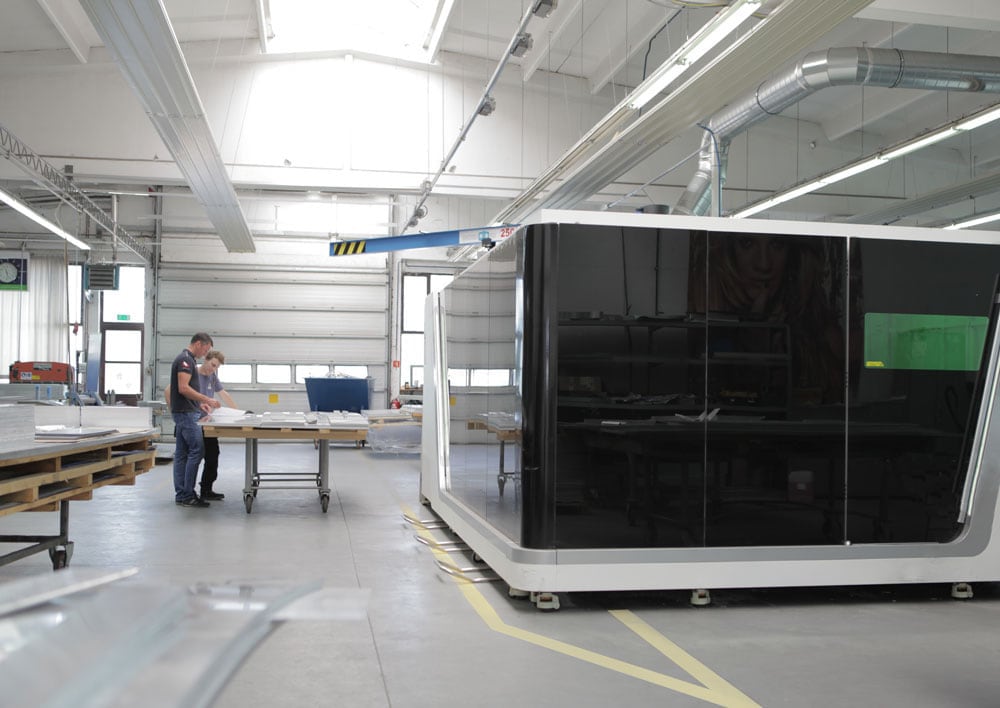 Elmont Bled d.d. is located in Bled, the renowned tourist destination in this part of Europe. The company's main activities are organised into two production programs:
Signage systems (design, signware production and development, installation & maintenance state of the art signware)
Catering equipment (production and representation of professional catering equipment and coffee beverages)
The SIGNAGE SYSTEM program includes the production and installation of pylons, price poles, illuminated signs and other signage products for the needs of various companies and other clients. All products are the result of our own development and often also our own designs. The most characteristic signage products are pylons, signage towers, forecourt signage, light boxes. Development and production is computer-assisted. Engineering is also a vital component of visual communications.
The CATERING EQUIPMENT program comprises the production of coffee machines and fryers. Elmont is also a brand representative for an array of professional catering equipment. The company has extensive experience in this field and owns the AGE trademark. The AGE coffee machine is the result of Elmont's know-how.
The company simultaneously fulfills the demands of a globalized market while meeting the needs of individual customers. As a dynamic company, Elmont actively participates in technological development. The matrix organization structure enables the adaptation of business functions to specific project requirements. We exceed the expectations of our customers, owners, employees, community and other stakeholders.
We are committed to
Our vision
Our vision is to become one of the leading providers of state of the art signage systems on the EU market and in the countries of the former Yugoslavia. By representing professional catering equipment and coffee beverages, our goal is to increase market shares in the countries of the former Yugoslavia.
Values
Effectiveness – We are proactive and goal-oriented. With the use of the latest technology, we achieve top results.
Loyalty – Loyal to society, stakeholders, community and employees while respecting regulations and ethical norms.
Motivation – we are passionate about what we do. We are continuously developing and looking for even better solutions.
Outstanding – We strive for the technological perfection of our products and providing the best services.
New technologies – We invest in the latest technologies and competences of our employees.
Toward sustainability – Focused on the future, we emphasise ecological solutions, a higher quality of life and social responsibility.
Strategic goals
Our strategic goals are stable business growth, efficiency and profitability. We want to be the employer of choice for our current and future co-workers.
Management board
Boris Žnidar, Managing director
Signage systems
Peter Kravanja, Strategic manager
Nejc Cestnik, Operations manager
Sebastijan Zupan, Production and development manager
Peter Legat, Purchasing manager
Catering equipment
Janin Žnidar, Catering equipment program manager
1949 – foundation of the craft workshop Elektroinstalacija Bled as part of the Mestno podjetje Bled. The workshop with 4 employees carried out electrical installation work, mostly in hotels in Bled.
1952 – renamed to Elektro radio servis Bled and expansion of business activities to include radio and TV repair.
1963 – the beginning of the production and installation of signage systems.
The era of expansion of activities to include repair of electric motors, manufacture of candelabras for public lighting, manufacture of electrical distributors (1970), production of high-voltage transformers (1974), establishment of in-house locksmith and paint shop required an increasing amount of space, which was solved by renting additional premises (Cinema hall Bled, premises of the former slaughterhouse, premises of Emona Bled). The locksmith business was relocated. The company had its headquarters in as many as five locations. The main headquarters were long located behind the Hotel Lovec in Bled.
1977 – renamed to Elmont Bled and relocated to current location in Spodnje Gorje (former Kacon's saw).
1978 – construction of the administrative building and expansion of business activities to include the production of catering equipment – coffee machines, coffee grinders, dishwashers, pizza ovens, toasters, reheaters for food, … The activity of catering equipment eventually expanded to engineering and representation of products from foreign manufacturers.
1985 – largest number of staff – from 4 to 154 employees.
1999 – construction of new production facilities measuring 650 m2.
2004 – construction of two new halls measuring in total 3.240 m2.
2020 – construction of new hall measuring 480 m2.
2022 – installation of solar panels on the rooftops of the production halls as part of our transition to green industry and energy self-sufficiency.