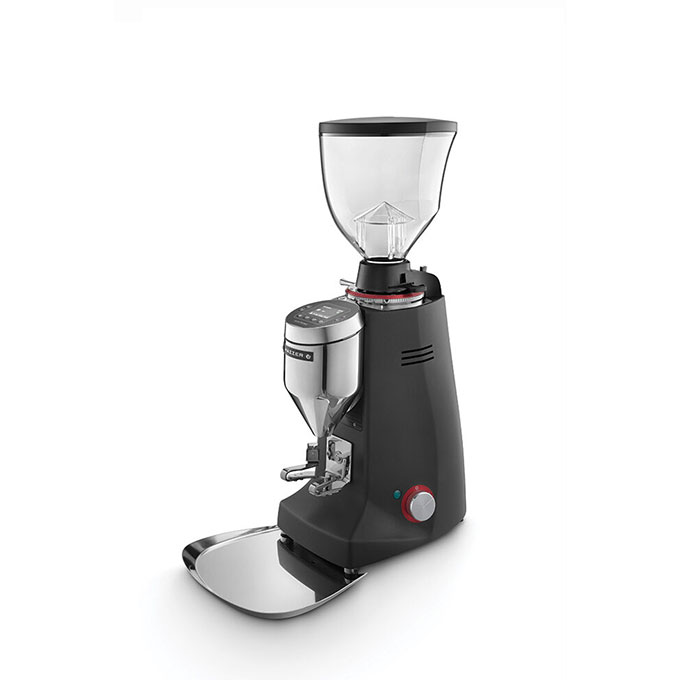 FAST BUT GENTLE ON THE COFFEE BEANS
The Mazzer Major VP is the fastest grinder of the V line. Its innovative technologies allow for higher grinding speeds with lower RPM (revolutions per minute – 900 rmp @50Hz). Thanks to the high torque asynchronous motor the Major VP is designed to grind high volumes of coffee without overheating. The lower-revolution motor results in less noise and a longer lifespan for the grinder and its components.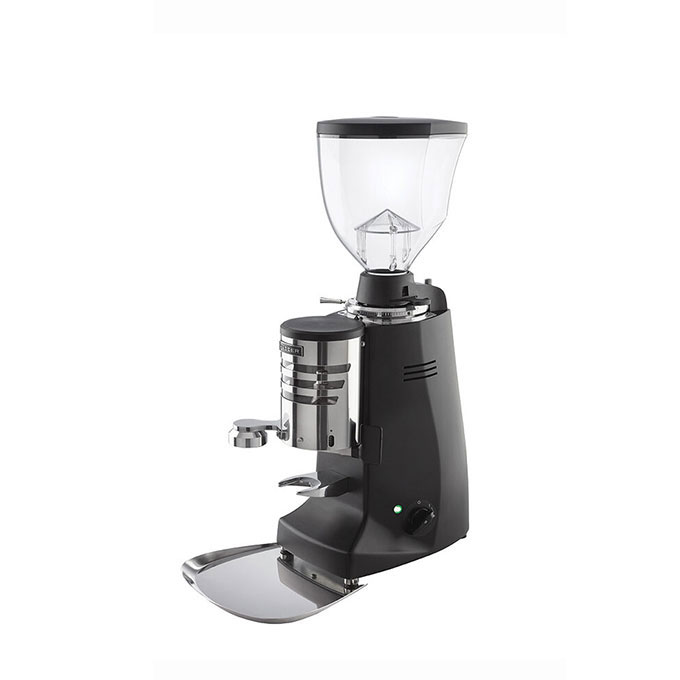 HIGH SPEED WITH FLAT BURRS
The Mazzer Major V boasts low retention, flexibility to adapt to all situations, and performs well at any time of the day—from the morning rush to regular service. It's the grinder to have when a coffee shop wants to make the leap to the next level.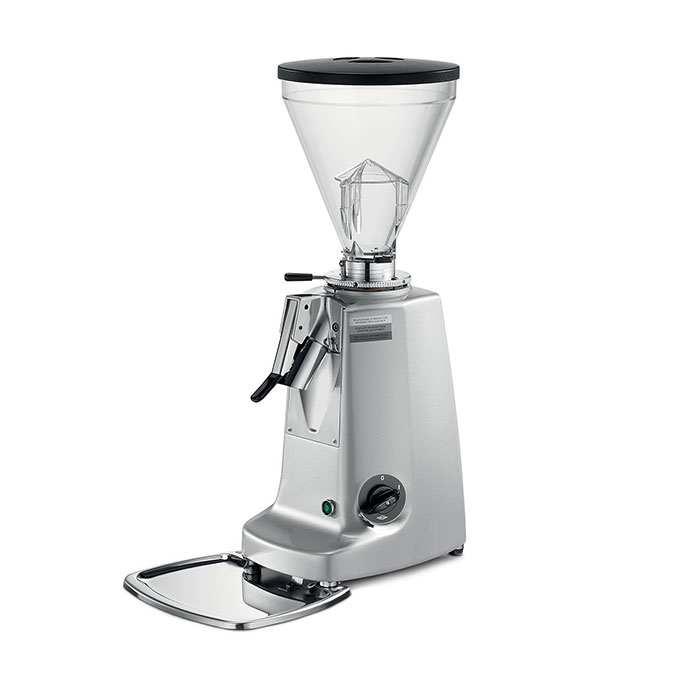 GROCERY
The Mazzer Major is a coffee grinder with 83mm (3 ¼ inches) flat burrs suitable for shops with medium consumption.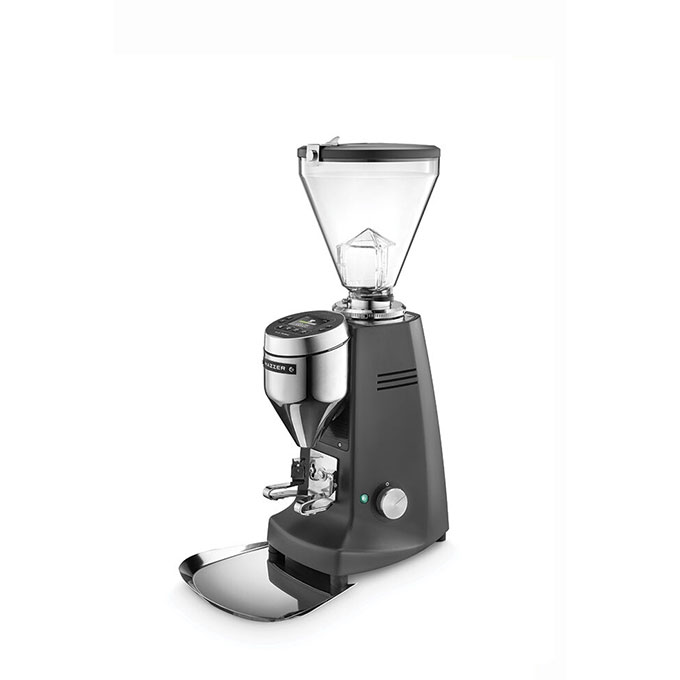 YOUR COFFEE WINGMAN
Iconic design, cutting-edge-technology and top reliability, the Super Jolly V Pro is a premium grinder for demanding small to medium sized cafés looking for quality, ease of use and consistent results. The evolution of its design, updated with new, sleek lines, makes the Super Jolly V Pro a contemporary classic, a modern grinder which pays tribute to the 1971 Jolly model.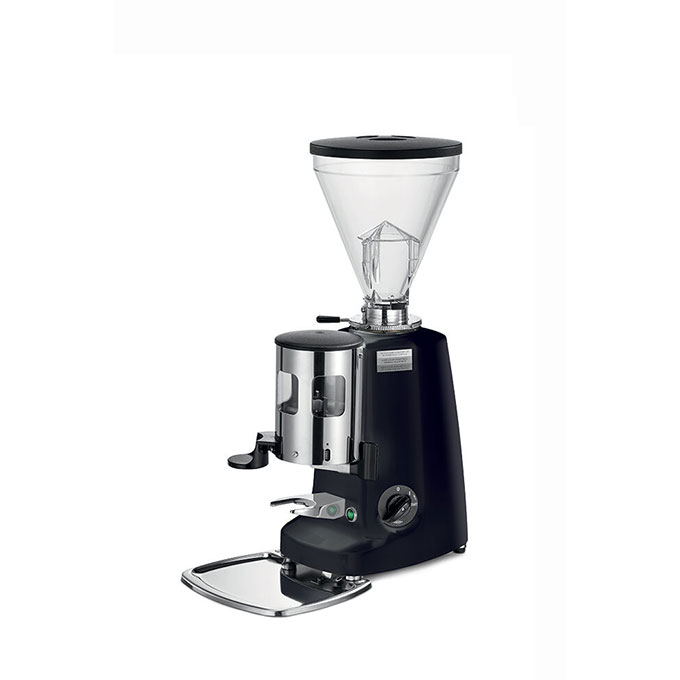 A LIFETIME OF GREAT ESPRESSO
The Mazzer Super Jolly is one of the most well-known Mazzer grinders. Its grind quality, ease of use, and durability make it the premier choice for many small to mid-sized cafes.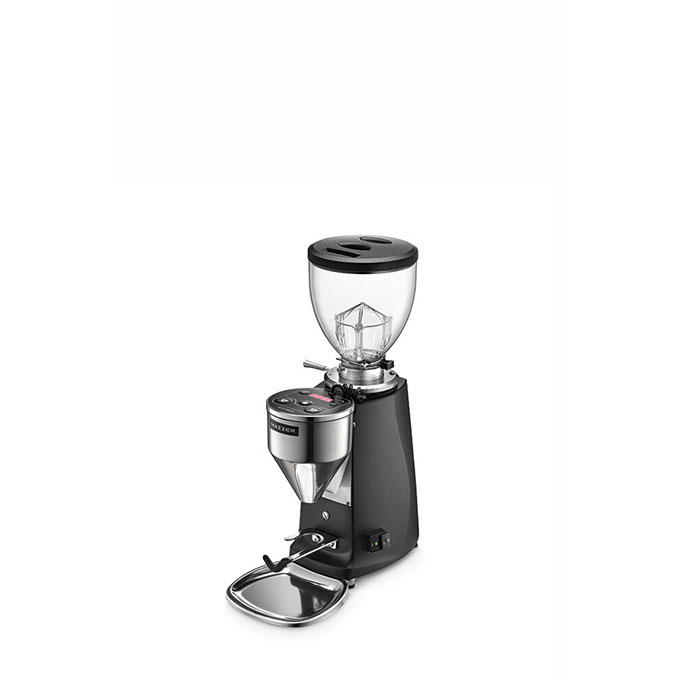 YOUR COMPACT SIZED COMMERCIAL COFFEE GRINDER
Mazzer MINI is the gold-standard compact sized commercial coffee grinder. Small dimensions, heavy duty die-cast aluminum body, stepless control and ease of use make it an ideal choice suited for small cafes, low-volume shops and restaurants who want a professional edge.