Icematic blast chillers allow the lowering of the temperature of freshly-cooked foods down to +3°C at the core. The speed of this process is essential: it allows to reduce the bacterial proliferation, that is particularly critical while food is at temperatures between +65°C and +10°C.
Icematic shock freezers, thanks to their powerful refrigeration systems with air temperature at -40°C, quickly lower the temperature at the core of foods down to -18°C, thus avoiding the macrocrystallization and granting a perfect and long lasting preservation of all the original qualities of foods.
ST Serie
Blast chillers at your fingertips.
Icematic is now introducing the new series ST range of blast chillers and blast freezers. These machines are designed to improve the quality and organization of work. Powerful, versatile, easy to use and reliable. These are the most important features of Icematic ST series blast chillers-freezers.
Features:
Soft touch control panel
Fan blades in composite resin
Core probe
BC Serie
The advanced blast chiller
This appliance includes the most evolved solutions in chilling and freezing for the best product quality, thawing and the specific function for ice cream production.
A user-friendly and dynamic Touch display allows the selection of different cycles modalities, the choice of the desired language and the possibility to save different programs.
Features:
Fan blades in composite resin
USB Drive
Deep-formed internal floor for easy cleaning
Core probe
Dual suitability trays rack
Cabinet in stainless steel AISI 304
Ice cream function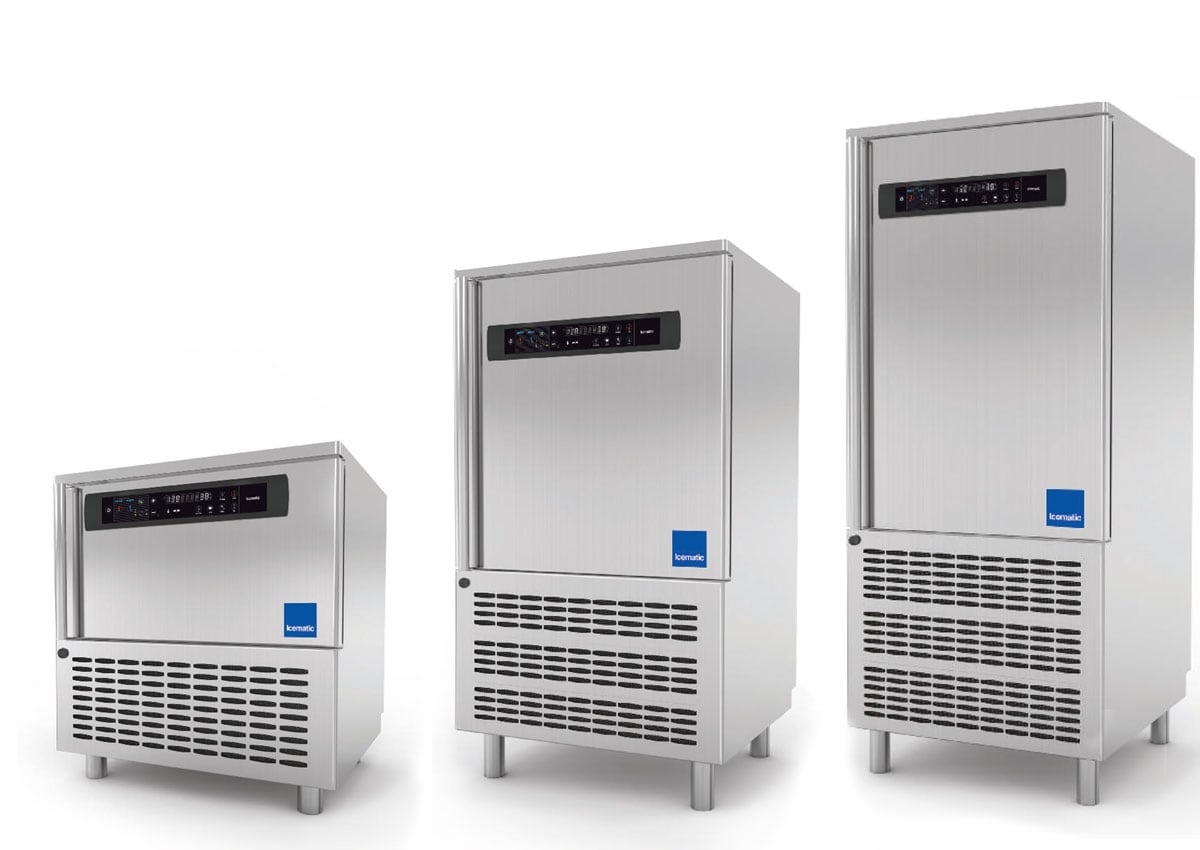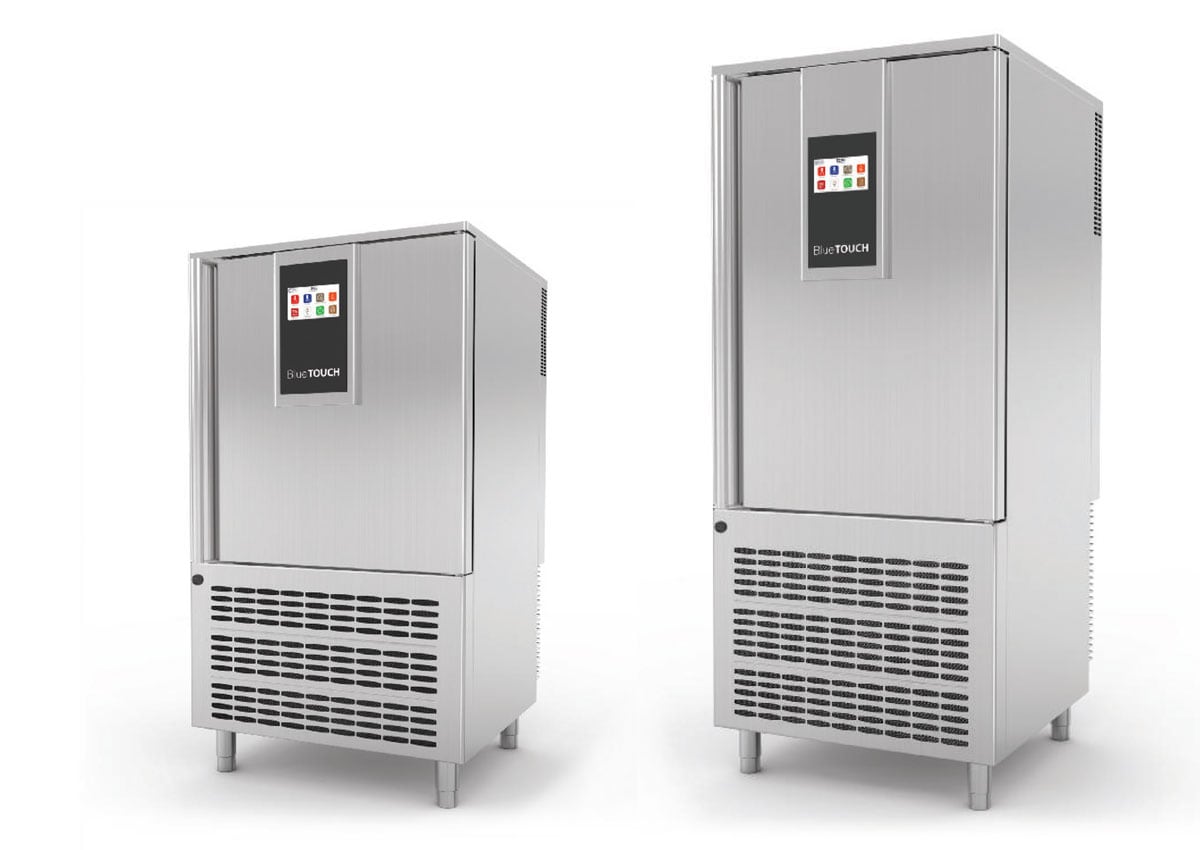 BT Serie
The multifunction blast chillers
Endless possibilities, one machine: BlueTOUCH Series is the new range of blast chillers including low temperature cooking and retarder proving functions, in addition to the best chilling/freezing options.
Features:
Fan blades in composite resin
USB Drive
Deep-formed internal floor for easy cleaning
Core probe
Dual suitability trays rack
Cabinet in stainless steel AISI 304
Ice cream function