THE ICE
Granular ice is an asset in many sectors, thanks to its multiple uses: from food conservation and display, to cocktails preparation, to applications is SPAs, in the world of cosmetics, in medical and hospital environments.
This type of very wet ice is particularly appreciated also in the bakery sector.
Granular ice is very easy to handle, stock and weigh. Its peculiarity is the high residual-water contain that, depending on model, may vary from 25% to 15%.
THE ICE MAKER
New range of granular icemakers, with capacity up to 1.000 Kg/day.
Granular ice is generated by a vertical cylindrical evaporator, with a screw- conveyor, that scrapes the internal surface of the ice pulling it to the outlet of the machine, where ice-crunching system is located.
This system guarantees even ice quality and a minimal residual water.
The Berries line of commercial ice makers includes self-contained models and bin-combined versions, to be paired to the vast selection of Icematic bins.
FEATURES
• STAINLESS STEEL BODY
• EASY TO INSPECT INTERIORS
• CAPACITIVE TOUCH-KEY FOR STAND-BY AND RESET
• COMPATIBILITY WITH ICEMATIC STORAGE BINS
• USB PORTAL TO CHECK ALL THE WORKING HISTORY PARAMETERS
B 95
Dimensions (LXPXH):
500 x 600 x 695 mm
Voltage: 220-240/1/50Hz
Ice kg/24h (10°/10°): 90 (A), 90 (W)
Bin capacity: 18 kg
Net weight: 48 kg
Refrigerant gas: R290
K 95 C-F
Dimensions (LXPXH):
500 x 600 x 695 mm
Voltage: 220-240/1/50Hz
Ice kg/24h (10°/10°): 94 (A), 94 (W)
Bin capacity: 18 kg
Net weight: 48 kg
Refrigerant gas: R134a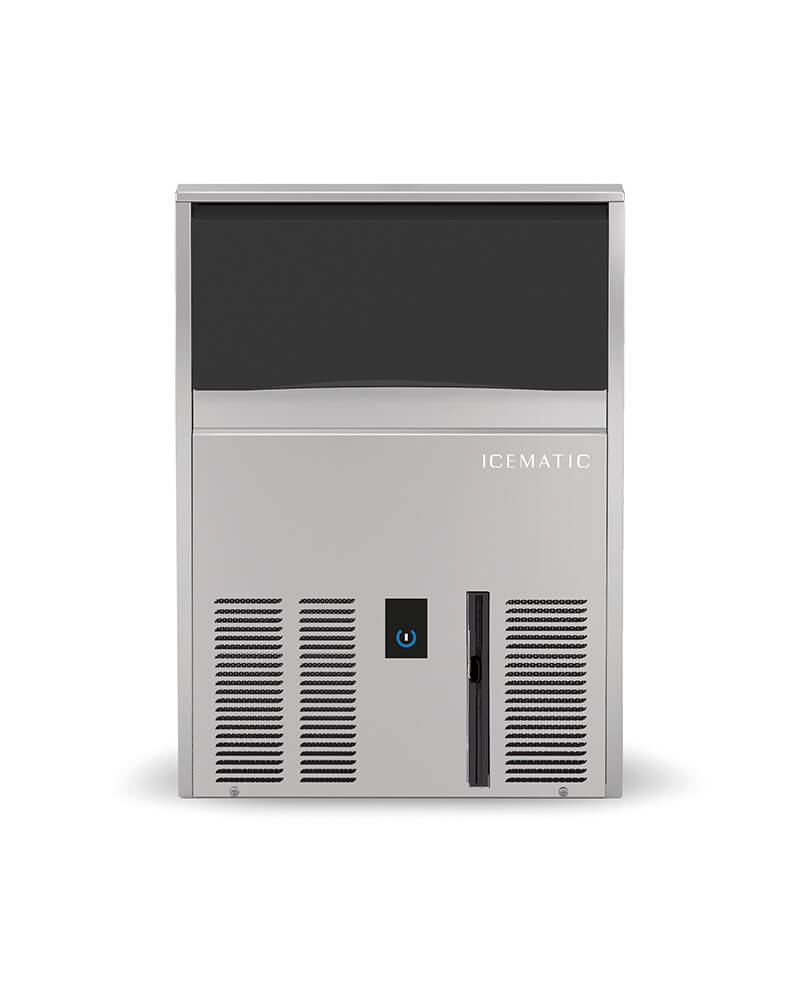 B 130 C
Dimensions (LXPXH):
500 x 600 x 695 mm
Voltage: 220-240/1/50Hz
Ice kg/24h (10°/10°):
120 (W), 130 (A)
Bin capacity: 18 kg
Net weight: 50 kg
Refrigerant gas: R290
B 130 C-F
Dimensions (LXPXH):
500 x 600 x 695 mm
Voltage: 220-240/1/50Hz
Ice kg/24h (10°/10°):
120 (A), 120 (W)
Bin capacity: 18 kg
Net weight: 50 kg
Refrigerant gas: R134a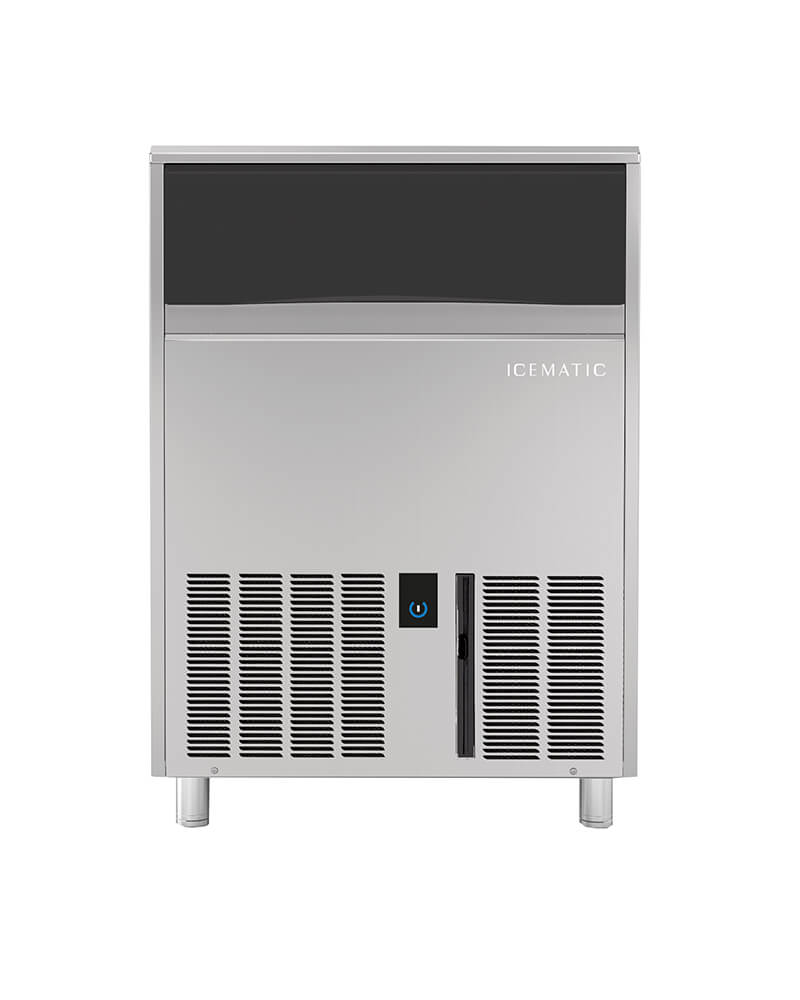 B 160 C
Dimensions (LXPXH):
700 x 620 x 995 mm
Voltage: 220-240/1/50Hz
Ice kg/24h (10°/10°):
158 (W), 165 (A)
Bin capacity: 50 kg
Net weight: 65 kg
Refrigerant gas: R290
B 160 C-F
Dimensions (LXPXH):
700 x 620 x 995 mm
Voltage: 220-240/1/50Hz
Ice kg/24h (10°/10°):
160 (A), 164 (W)
Bin capacity: 50 kg
Net weight: 65 kg
Refrigerant gas: R134a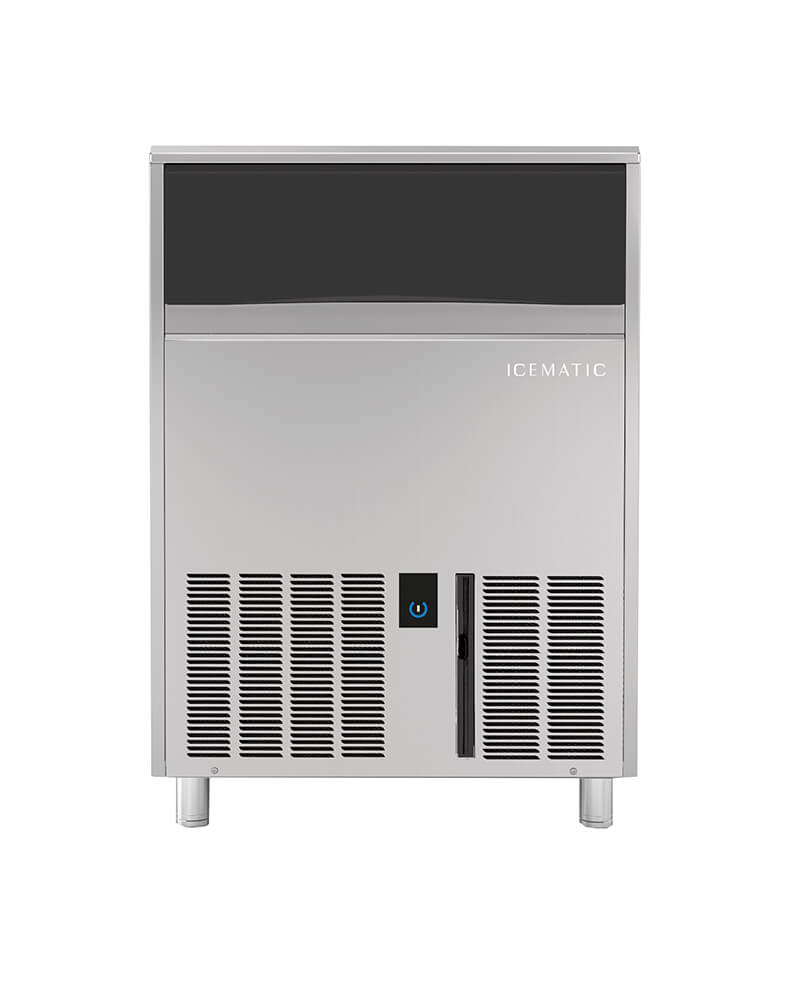 B 200 C
Dimensions (LXPXH):
700 x 620 x 995 mm
Voltage: 220-240/1/50Hz
Ice kg/24h (10°/10°):
190 (W), 210 (A)
Bin capacity: 50 kg
Net weight: 65 kg
Refrigerant gas: R290
B 200 C-F
Dimensions (LXPXH):
700 x 620 x 995 mm
Voltage: 220-240/1/50Hz
Ice kg/24h (10°/10°):
200 (A), 200 (W)
Bin capacity: 50 kg
Net weight: 65 kg
Refrigerant gas: R134a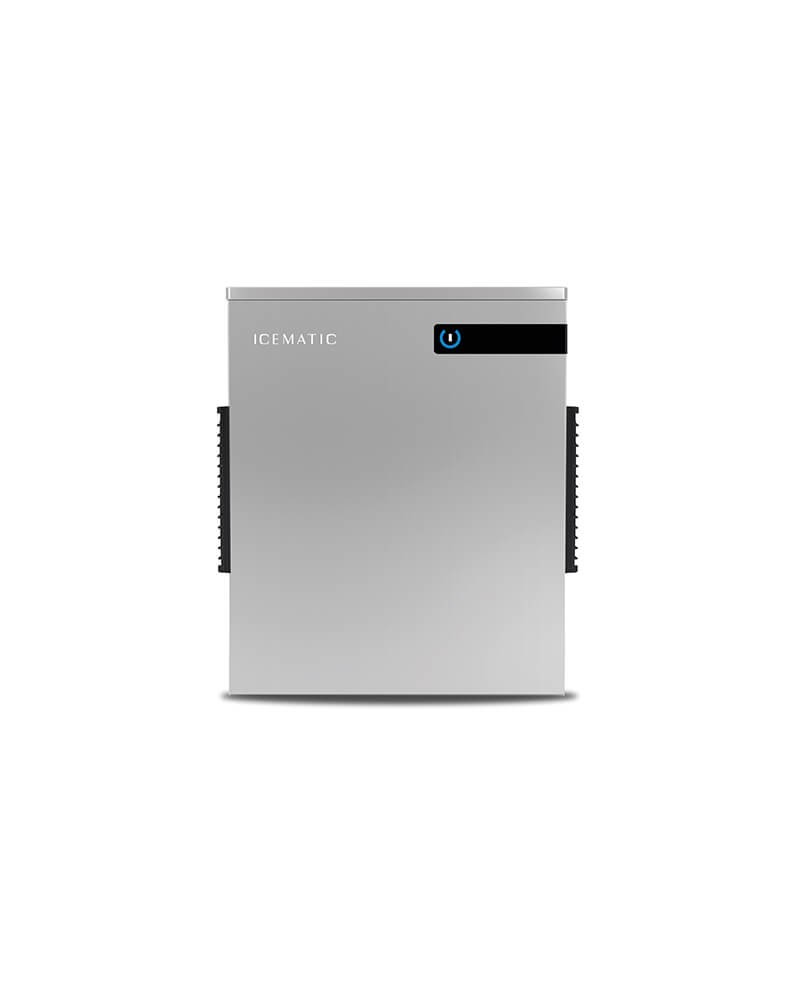 B 305
Dimensions (LXPXH):
670 x 670 x 535 mm
Voltage: 220-240/1/50Hz
Ice kg/24h (10°/10°):
300 (A), 300 (W)
Net weight: 60 kg
Refrigerant gas: R290
B 305 F
Dimensions (LXPXH):
670 x 670 x 535 mm
Voltage: 220-240/1/50Hz
Ice kg/24h (10°/10°):
300 (A), 300 (W)
Net weight: 63 kg
Refrigerant gas: R134a
B 505
Dimensions (LXPXH):
670 x 670 x 710 mm
Voltage: 220-240/1/50Hz
Ice kg/24h (10°/10°):
570 (A), 570 (W)
Net weight: n.d.
Refrigerant gas: R290
B 505 F
Dimensions (LXPXH):
670 x 670 x 710 mm
Voltage: 220-240/1/50Hz
Ice kg/24h (10°/10°):
540 (A), 540 (W)
Net weight: n.d.
Refrigerant gas: R452A