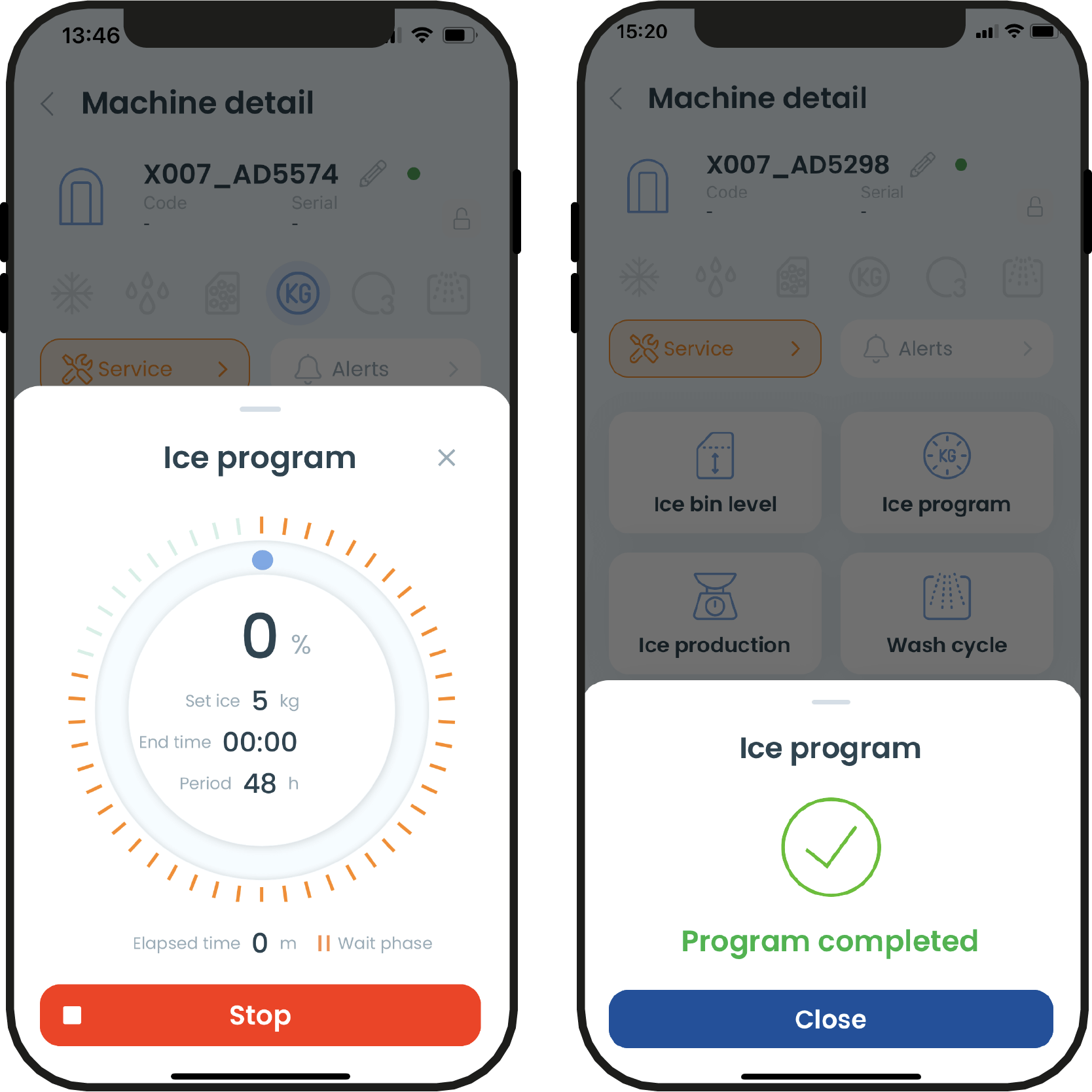 ICEMATIC MY ICE APP

MANAGE ICE PRODUCTION WITH YOUR SMARTPHONE
Innovative My Ice app grants the possibility to have full control of each Icematic machine, via Bluetooth or Wi-Fi. This patented system will enable you to optimise production, while minimizing wastes and providing always freshly-made ice, avoiding the risk of bacterial proliferation.
With My Ice app you can:
Start your production cycles for a very defined and programmed quantity of ice, selecting the time when you want it available for use.
Remotely control the current status of the machine, and adjust the storage capacity, with no need to touch or open the machine.
Monitor and activate the washing and ozone sanitisation cycles, ensuring optimal hygiene of your ice maker.
Discover the series with the available App:
CHERRY – BRIGHT CUBE
COCO – HOLLOW CUBE
MARACUJA – MODULAR CUBE
BERRIES – FLAKE ICE