A rack conveyor dishwasher is a commercial dishwasher used in restaurants and large-scale food service establishments. It features a conveyor belt system that moves racks of dirty dishes through pre-washing, main washing, rinsing, and drying stages. This allows for efficient and rapid cleaning of a high volume of dishes, making it ideal for busy kitchens.
DISHWASHER AND BASKET/CRATE-WASHERS FOR THE CATERING AND FOOD INDUSTRY.
The DIHR rack conveyor dishwashers are the ideal answer for demanding customers such as restaurants, canteens, schools, hospitals, hotels of any size, cruise-liners, caterers and airports. Mechanical or electronic, with single, double or triple rinse. Numerous possible alternatives for personalised solutions.
RX
FROM SMALL TO BIG RACK CONVEYOR DISHWASHERS
From small RX COMPACT dishwasher line  designed to satisfy the demand of medium and small restaurants, to bigger RX EVO and large RX PRO or RX OPTIMA for heavy workloads, DIHR presents the RX line of rack-conveyor dishwashers: a range of models with multiple accessories to offer tailor-made solutions for any customer needs. These innovative rack conveyor dishwashers combine compact dimensions, efficiency, environmental friendliness, scalability and high performances.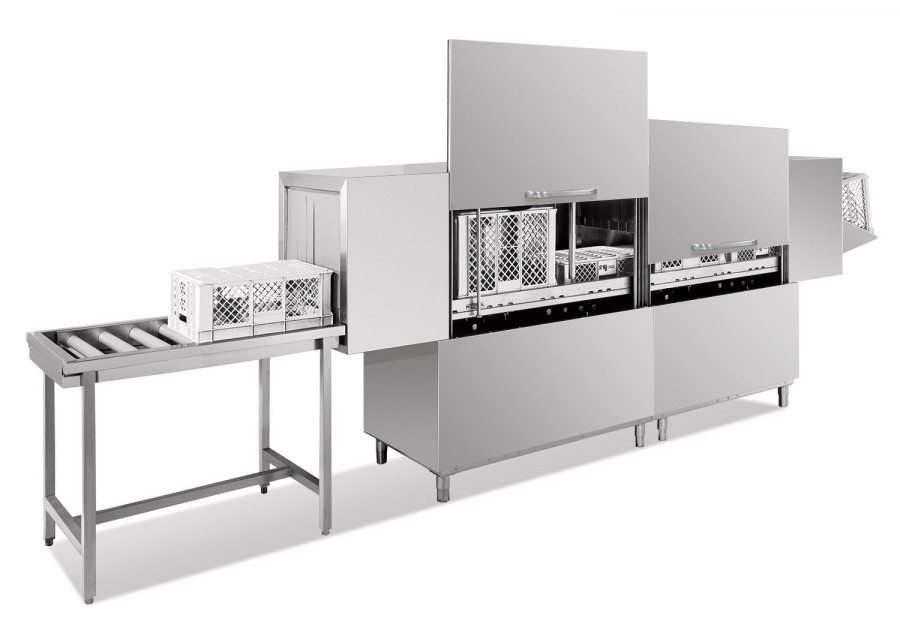 VX
STUNNING RESULTS AT LOW RUNNING COSTS
The range of DIHR dish/ware-washers includes three lines of machines VX, all answering any washing need as for crates, containers, pots, pans, utensils, etc. Several optionals are available, to provide the best fit into the wash area and minimize the need of efforts and labor. Each model can be built for left or right loading.The VX line is designed to provide, mainly in the bakery sector, stunning results at low running costs, allowing remarkable savings under each aspect of its usage.
Consists in 8 crate-washing models, all suitable for the general food-industry, who needs to wash and sanitize a large number, of crates each day.

DIHR QUALITY PROCEDURE
Every machine regularly undergoes through 4 strict quality tests before being ready to be sold. The fully automized modern production plant ensures structured production processes and guarantee result of each single product. In order to provide our customers with the highest standards, DIHR has achieved 14 European patents and 11 international certifications such as ISO 9001, as well as the prestigious German and USA certification of "Quality and Performance".