The TwinStar dishwasher, a versatile all-in-one solution, is specifically designed to provide efficient and effective cleaning for crockery, glassware, and utensils in various commercial settings. With its dual functionality as a dishwasher and a storage cabinet, it caters to the specific needs of restaurants, hotels, and catering businesses, offering a seamless combination of superior cleaning performance and convenient dishware organization. Experience the power of the TwinStar dishwasher, ensuring spotless cleanliness and streamlined operations for your establishment.
The only real innovation in professional dishwashing over the last 20 years.
Introducing the Twin Star dishwasher – a cutting-edge solution that offers enhanced efficiency, minimal waste, exceptional results, and cost savings. This revolutionary product represents a significant advancement in professional dishwashing technology. Twin Star does the job for you in full comfort, thanks to its ultra-low-sound level and minimal heat loss in the room.  The perfect solution for large facilities, hospitals, clinics, schools, …
NEXT TIME LEAVE THEM WHERE THEY WERE
Less handling, less breakages, less repeated job, easy load/unload in full ergonomics. Twin Star takes care of it all. Dishes can be used immediately, after the cycles end, or can be left stocked in the machine, as in a shelf.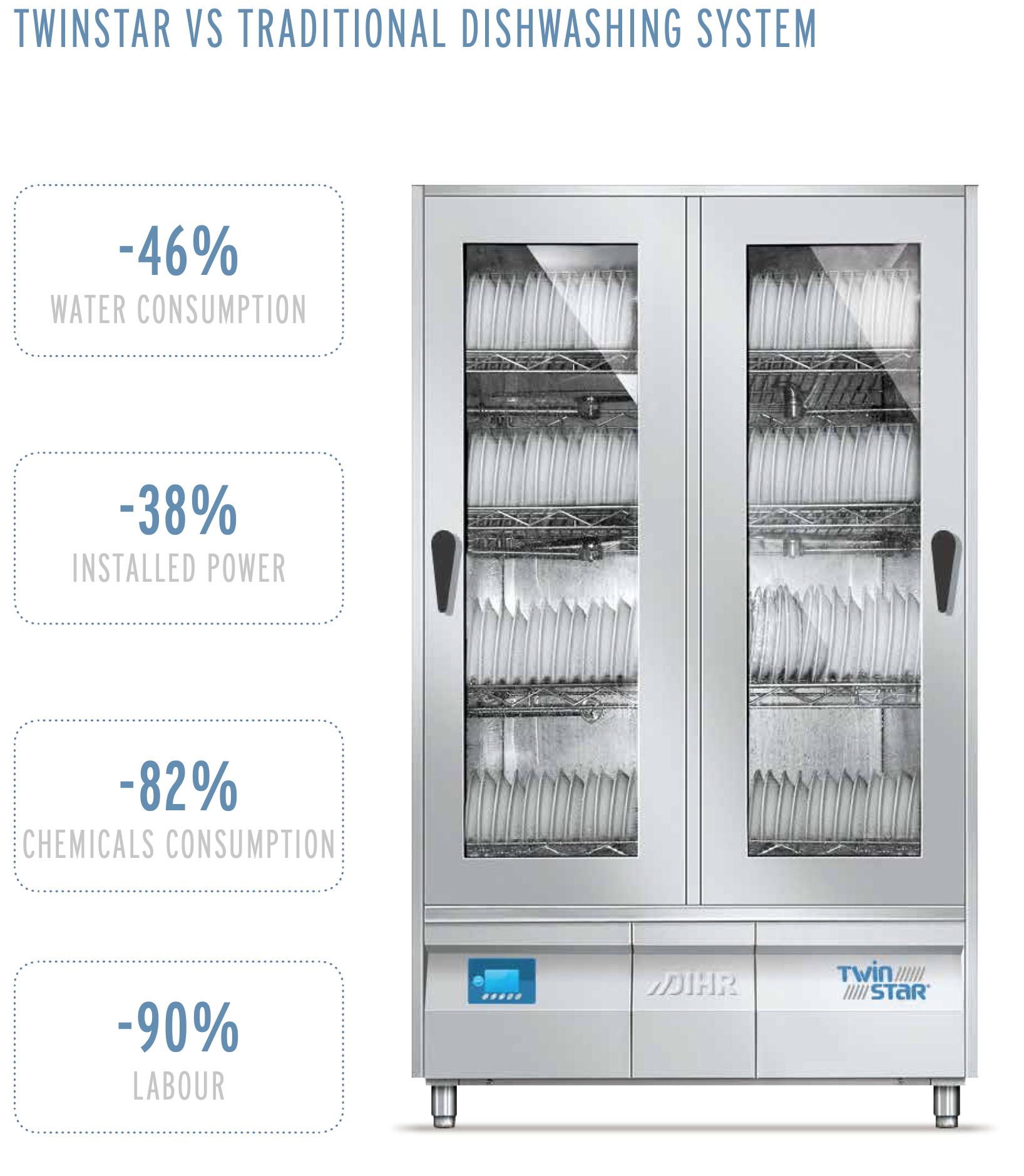 SAVINGS, GREAT RESULTS, LESS WASTE AND MORE EFFICIENCY
Compared consumptions between a Twin Star and an average hood machine, to wash 300 dishes.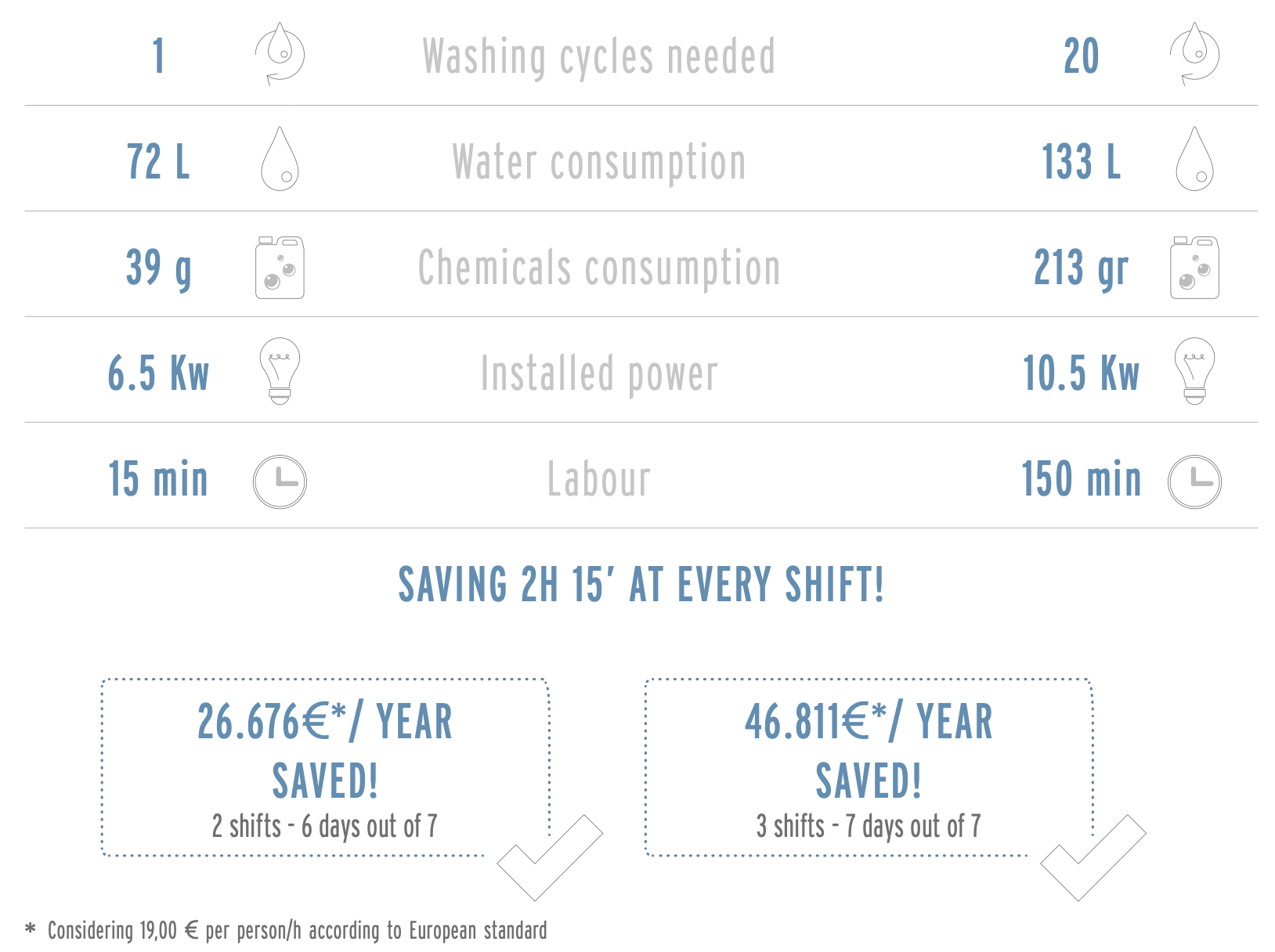 DIHR QUALITY PROCEDURE
Every machine regularly undergoes through 4 strict quality tests before being ready to be sold. The fully automized modern production plant ensures structured production processes and guarantee result of each single product. In order to provide our customers with the highest standards, DIHR has achieved 14 European patents and 11 international certifications such as ISO 9001, as well as the prestigious German and USA certification of "Quality and Performance".